RCBJ-Audible (Listen for free)
RCBJ talks mortgages, technology and interest rates with the president of QuestStar Mortgage & Joyce Realty
National Mortgage News, Bloomberg and other outlets have reported steady layoffs in the mortgage origination and servicing industry, with additional layoffs expected if/when rates rise again. Layoffs affect big players, with small and medium mortgage brokers fighting back. RCBJ is meeting with Kevin Joyce to find out where to market it currently. He is also looking to hire a full-time loan processor.
Q What's going on at QuestStar? Are you experiencing a slowdown in origination/refinancing activity?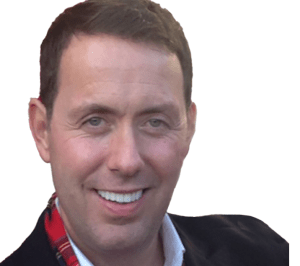 A While we, like everyone else, are seeing fewer refinances, we are seeing an increase in mortgage buying activity. In fact, our pre-approvals are at an all-time high. We are also seeing an increase in new listings in our markets, which is creating demand for mortgages.
Q Have AI (artificial intelligence) and technology affected you negatively? Or positively?
A To date, we have not seen any impact of AI on our business. Technology is our friend. It increases our reach and allows potential QuestStar Mortgage customers to access our website and complete an online mortgage application. QuestStarmortgage.com.
Q With the relaxation of rules on being able to issue loans via the internet from any broker or lender, how do you retain your market share/customers?
A QuestStar Mortgage has been authorized to take out loans online. Improving the rules should therefore help us increase our market share. Consumers can visit QuestStarmortgage.com to view our extensive portfolio of products and services, including HELOCS (Home Equity Lines of Credit).
Q What new tools are available to your business to help it stay competitive? Without giving away any secrets, how do you maintain your volume, and if you can't, how can you earn the same income or additional income from fewer trades? Or is it about reducing costs and optimizing the business?
A In response to rising interest rates, we started offering a Lock & Shop product. This allows us to offer rate locks for up to 180 days (about six months), which is excellent in a rising interest rate environment.
Q Have you had trouble keeping staff or finding new recruits? Good brokers and administrators are valuable. What are you doing to keep them? Has your growth temporarily slowed down?
A We are a small organization, but we are growing rapidly. We need to hire an additional full-time loan processor on site. We offer a base salary, waivers on closed loans and a limited benefits package. If you know any experienced loan processors looking, have them send their resumes to [email protected]
Q What do you see for the future regarding tariffs? 12 months? 24 months?
A Based on the FED's actions and indications, they plan to institute up to seven rate hikes in 2022. 5%, then to continue to increase in 2023 between 3.75% and 4 percent. To put that into perspective, rates are still within normal ranges and a far cry from the all-time US high of 16.63% in 1981.
Q What factors are you basing your predictions on? What recommendations do you make to clients? Secure the rate now before it goes up? Or wait until rates come down a bit?
A We rely on market conditions and facts to make recommendations to our clients. At this point we suggest our client to go ahead and launch an app and use our stop and lock product to lock in current rates before we see any further rate increases.
Q Will it be easy to refinance in a year or two?
A Refinancing is a simple procedure. Families have many financing needs, whether it's for education, a car, home renovations or debt consolidation. Even at current mortgage rates of around 6%, this rate is often lower than personal loan interest rates and offers a longer repayment schedule. For people with equity in their home, refinancing is an attractive option.
Kevin Joyce, a licensed real estate and mortgage broker, owns QuestStar Mortgage & Joyce Realty. The company has offices in New York and New Jersey