Music, of all art forms, is uniquely tied to memory. It's sewn into the fabric of everyday life: Think of the mixtape you made for your first crush, the pop star whose posters were plastered in your teenage bedroom, the album that helped you going through your divorce, to the jam band you followed touring across the country. All provide tantalizing insights into your past and present.
It's no wonder, then, that the best songwriting becomes personal. The writer can turn into a prism, refracting his subject, allowing us to see its components. Why does this song move me? she asks. Why is this group important to me? And the most important : Why should we care? The ability to answer this last question can distinguish a good reviewer from an excellent one.
In her 1995 essay "Musical Criticism and Musical Meaning," musician and philosopher Patricia Herzog wrote, "For interpretation to be persuasive, it must be grounded in intense appreciation, even love. These six books masterfully explore what the songs we cherish (and, in one illuminating case, hate) reveal about us.
---
Go in the Rain: Notes on Quest for a Tribe Calledby Hanif Abdurraqib
Abdurraqib's musical writing proves that criticism and memory are inextricable. His collections of essays, A little devil in America and They can't kill us until they kill uslook as intimately at the output of artists like Aretha Franklin, ScHoolboy Q, Don Shirley and Carly Rae Jepsen as the author himself. Go in the rain, his homage to pioneering hip-hop group A Tribe Called Quest, is another shining example of this signature approach. As a "decidedly weird" teenager at the turn of the 90s, forever plugged into his Walkman, Abdurraqib fell in love with the band – especially founding member Phife Dawg – because he felt "they too were walking on a thin line of weirdness." Even in its most introspective form, Abdurraqib embraces nostalgia without succumbing to it and honors the fandom experience while questioning it. The book is ultimately an elegy: A Tribe Called Quest broke up in 1998 and Phife Dawg died in 2016, just after the band reunited to record their first new album in 18 years. "A band like A Tribe Called Quest will never exist again," Abdurraqib wrote. With Go in the rainhe manages to both celebrate their accomplishments and "put them to rest".
---
Let's talk about love: a journey to the end of taste, by Carl Wilson
At the start of this pivotal entry in Bloomsbury's 33 ⅓ book series (each focusing on a single record), Wilson, a fairly omnivorous critic and music lover, professes his hatred for Quebec pop diva Celine Dion. The book, he says, is an "experiment" meant to answer questions about tastes, fans and popularity using Dion's 1997 album. Let's talk about love as a case study. Wilson attempts to uncover the reasons for the power-balladeer's remarkable popularity, mining philosophy, sociology, history, and his own Canadian roots. He chats with diehard Dion fans and even catches a show at his Las Vegas residency, a "multimedia extravaganza" that surprisingly "brought a few tears" to the freshly divorced author. Dion's pace turns out to be more complicated than expected, and his lines of thought lead him, at the end of the book, to question the very purpose of music criticism itself. Wilson doesn't exactly come out the other side a convert from Dion, but he acknowledges that his widespread appeal is not only valid, but valuable. "There are so many ways to love music," he concludes.
---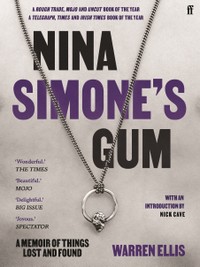 Nina Simone's eraserby Warren Ellis
In 1999, Australian musician Warren Ellis attended a performance by Nina Simone. After the show, he snuck onto the stage and slipped a piece of gum that Simone had stuck in the bottom of her Steinway. Twenty-two years later, Ellis' obsession with that scrap piece gave birth to this multimedia memoir, which weaves together text and images to exalt everyday objects and experiences that represent "metaphysics made physical." In it he recounts how he took Simone's chewing gum with him on tour, wrapped in the towel she had used to wipe her forehead during the concert – a "portable sanctuary" – before storing it in his attic. to keep it safe and, finally, to cast it for posterity. He describes the concert with pious zeal – it was "a miracle", "a communion", a "religious experience". He's self-aware enough to know his devotion is strange, but not self-aware enough to let it drown out the joy it brings him. In a reprinted and captured text exchange from 2019 with friend and frequent collaborator Nick Cave, Ellis reveals he kept the eraser. "You worry me sometimes," Cave replies. "Haha," Warren replies. "I suppose so."
---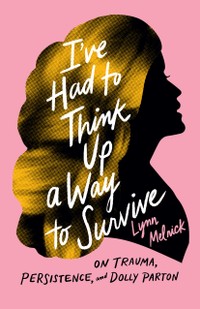 I had to imagine a way to survive: on trauma, persistence and Dolly Partonby Lynn Melnick
During what she calls "the worst year of my adult life," Melnick, a poet, went to Dollywood, the theme park of Tennessee country icon Dolly Parton. Half-retreat, half-pilgrimage, her journey pushed her to write I had to figure out a way to survive, a memoir that puts her poignant story in conversation with Parton's biography and discography. Through 21 chapters, each cleverly linked to a different song (the structure of the book alone is worth picking up), Melnick, a self-proclaimed "die-hard Dolly fan," recounts a life scarred by drug addiction, violence domestic and sexual abuse. Along the way, she looks up to Parton as a model of resilience, learning lessons from her nearly six-decade career and her interviews. She also unravels the tensions in Parton's hyperfeminine personality, which leads to a broader consideration of female self-fashioning. The author writes with remarkable vulnerability and candor while ensuring that the often painful memories she recounts do not cloud her critical gaze. She swings gracefully between confessional and analytical registers, her prose both pointed and full of heart.
---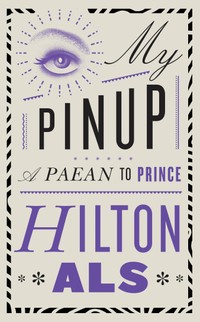 my pinupby Hilton Als
Als' ambivalence towards Prince's changing personality propels this thin memoir about aura, fatherhood and authenticity. As a young man at the turn of the 80s, Als admired the way the singer-songwriter embodied black homosexuality with his explosive androgyny and virtuosity in the genre, and he was impressed by the way Prince flouted the rules of race, gender and sexuality. to "remake black music in its image". So he felt a sense of betrayal when, for albums like 1999 and purple rain, Prince took on tailored suits and poppy hooks. "He was like a bride who left me on the altar of difference to embrace what was expected," Als writes. "Could my strange heart ever let it all go and forgive him?" The parasocial relationship that Als has with Prince is a rich field of study, both on a personal level (What does it mean to feel hurt by someone you don't know?) and politically (What does it mean to endow a person with so much power of representation?). This parasociality is finally shattered when Als is sent to interview his idol during Prince's 2004. Musicology round. Here, the knotty and conflicting emotions of the book reach their climax. During their meeting, on a whim, Prince asks Als to write a book with him; Als hesitates. "I couldn't watch Prince," he wrote. "I couldn't look away either."
---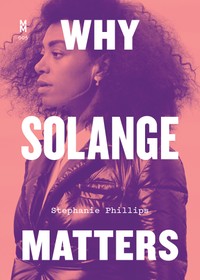 Why Solange counts, by Stephanie Phillips
In this episode of the University of Texas Press' Music Matters series, Phillips makes a compelling case for singer-songwriter Solange as one of our most important and ambitious chroniclers of black womanhood. Phillips, a musician who plays in black feminist punk band Big Joanie, draws heavily from her own experience navigating predominantly white musical spaces to trace Solange's fraught history with the music industry and her radical challenge. . Phillips is originally from England and the daughter of Jamaican immigrants, which helps her illustrate Solange's impact beyond America for women in the black diaspora. Phillips' analysis, for example, of When I come back home, Solange's unabridged ode to her hometown of Houston, shows how the artist both exploits and transcends cultural specificity. But she has a particular reverence for Solange's "zeitgeist-shifting" third album, A seat at the table, which, Phillips says, "felt like it was written especially for me" when she first heard it. Across the Atlantic, she writes, Solange "gave me space to learn to love… my weird black girl self."
---
When you purchase a book using a link on this page, we receive a commission. Thank you for your support Atlantic.