Estimated reading time: 2-3 minutes
SALT LAKE CITY — One of the great legends of the Tabernacle Choir and Orchestra at Temple Square is retiring.
For 22 years, Barry Anderson managed the logistics of moving 700 people on tour around the world, among other feats. It was a job that required an extremely organized brain, a great sense of humor and a lot of faith.
"You have all your contingencies and your backup and everything went well, and it was the protection of the Lord on his choir," said Anderson, who also credits his wife for supporting him through long nights of planning. and long journeys. "I've said it many times, I have the perfect wife for what I've done for the past 20 years."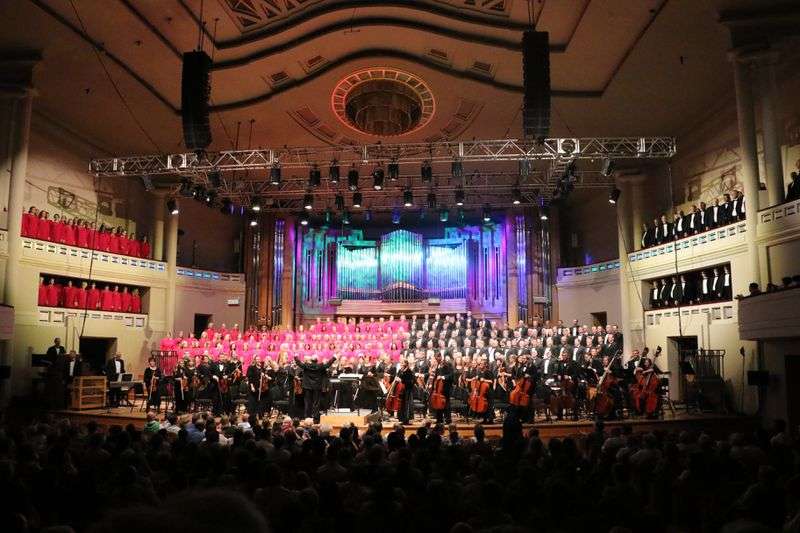 Music director Mack Wilberg said he never worried about logistics because he knew Anderson took care of every detail.
"What I've always appreciated about Barry is that he always said the music comes first and then everything will fall into place," Wilberg said.
"Seeing them perform and seeing people in the audience crying and all that kind of stuff, and really feeling the message, that was the best part of my job," Anderson said.
When planning tours, Anderson said he doesn't start at the beginning.
"I see everyone coming home, getting home safely, and then I'm working backwards. It's kind of weird like that. I'm thinking of all the places we're going and the route is cemented in my head."
Anderson has toured for The Tabernacle Choir to some of the world's best concert halls and most famous venues in over 30 countries, rain or shine.
"I used to tell people when we would introduce the choir, they would say, 'Well, what about the weather?' Oh, don't worry about the weather, we never got wet.
However, one concert required the use of a helicopter to dry the grass after a downpour in Cincinnati.
"It was 20 feet off the ground and it was drying the grass, because in that place you were sitting outside," Anderson recalled.
The scorching heat, flat tires and sparse hotel rooms were also no match for Anderson.
"We literally went from hotel to hotel to hotel to grab all the available rooms."
In addition to his touring duties, Anderson also handled human resources and conducted the Orchestra in Temple Square.
"He is one of many people behind the scenes who have been the secret to the success of the choir organization for many years. I think to say he will be missed is an understatement," Wilberg said.
×
Pictures
Related stories
Most Recent Religious Stories
More stories that might interest you