No one could have predicted the historic mortgage origination volumes that lasted nearly two years, but we can predict the future with some certainty: the windfall is over.
Looking back, the COVID-19 pandemic triggered a record number of refinances while purchase volume remained high amid tight supply. Looking ahead, there are signs that a tough market awaits us.
Mortgage Market Forecast 2022
Fannie Mae economists predict 2022 and 2023 issuance will total $3.3 trillion and $3.1 trillion, respectively. That compares to $4.5 trillion in 2020 and $4.3 trillion in 2021, so 2022 could be down almost 25% year over year.
Refinances are expected to decline by around 50%, but purchase volume is actually expected to increase by around 5% in 2022. Competition among lenders for new mortgages and far fewer term refinances will be fierce, however.
Compensation for the drop in origins
Credit unions, which have lost market share in recent years, should focus on managing an unprecedented influx of new start-ups to focus on filling the pipeline. The following five tips will help credit unions offset reduced refi activity and position themselves for success in the future.
1. Review the cost structure. When projecting revenue and expense figures, carefully consider areas such as operations and staffing. Identifying opportunities to create variable expenses and negotiating lower fees with outside providers can increase profits from your mortgage business.
2. Push out the upper end of the funnel. This is the time for proactive marketing. One way to do this is to cultivate relationships with real estate agents within your membership base. Engaging with real estate agents and establishing a referral program can be a member-to-member benefit and help ensure members don't turn to another institution for a mortgage product they may not know about. not even that you offer.
3. Use member data for targeted marketing. Member data is invaluable. Consider third-party partners like Mortgage CUSOs who can leverage this information through outbound sales efforts among your existing member base. Targeted tactics will be more effective than a shotgun approach, so leverage the data for millennials and other members who would be most likely to apply for a mortgage or cash refinance.
4. Market to collect refinancing candidates. Monitor your current service portfolio and identify members with equity who might be interested in debt consolidation. Given the ongoing real estate inventory challenges, your credit union may also appeal to mortgage holders who decide to make major improvements to their current residence because they cannot find a new home that meets their needs. their desired criteria in the tight housing market.
5. Invest in your tech stack. Members are increasingly open to issuing mortgage transactions online. Strive to provide an intuitive and seamless online pre-approval process or simplify what you currently offer. To meet demand as quickly as possible, partner with a third party that has member-facing technology that cost-effectively facilitates the process of obtaining a bona fide online mortgage pre-approval.
With strategic preparation and a focus on areas where you can add value to homebuyers and refinance applicants, credit unions can turn the potential challenges of 2022 into an opportunity to maintain and increase production levels. .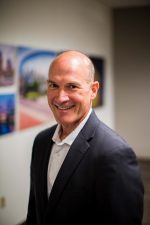 Jeff Vossen is senior vice president of mortgage origination and operations at TruHome Solutions, a mortgage CUSO based in Lenexa, Kan.