"There are so many platforms now for musicians to publish their work," Podhajsky says. "In order for music to stand out among such a saturated crowd, it really has to have visual elements to help the audience understand what music is before they even listen to the music. And that has always been the goal – to communicate on the subject of music. "
Podhajsky's work – including a striking ensemble for the Icelandic band Of Monsters and Men Under the skin, which earned her a 2015 Grammy nod for Best Boxed or Special Limited Edition packaging – is nearly unmatched in its evocative mood. Even a seemingly simple blanket like the one he designed Food, R&B star Kelis' 2014 album, is remarkable in that only four blocks of color – orange, brown, red, yellow – can evoke an entire era of neo-soul.
"Let me tell you, these colored blocks took a while to set," he laughs. "I think we did about 200 slightly different color variations just trying to get what she was looking for, which was reminiscent of old Blue Note albums, but with a modern twist."
Melbourne designer Peter Salmon-Lomas says the new accessibility of vinyl has led to increased demand for visuals.
"Anyone can do vinyl now, even bands that don't have a huge budget can do vinyl, so it's reopened it because you really need a visual now," he says. .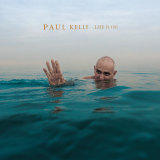 Salmon-Lomas, who started graphic design at 26 after playing football in Perth and running a gardening business, won the ARIA award for best blanket in 2017 for Paul Kelly's Life is Beautiful, featuring a playful image of the singer-songwriter at sea (he's currently in his ninth collaboration with Kelly).
"We've been through a million ideas for this one," he says. "There was another photo where Paul wore a bee beard, another like Iggy Pop's. Thirst for life where Paul had a bloody nose, broken teeth. The image we used was actually black and white when we first got it, so it was hand colored. Once we saw it in the backdrop of the cover, we knew it was the one.
The attraction of the album art is the drama and mystique it can contain, says Salmon-Lomas, citing the favorite designs of cult British artist Barney Bubbles, who made the first covers of Hawkwind, and the Andy Warhol's work on The Rolling Stones' Sticky fingers.
"Sticky fingers it's good because Warhol was given a budget that he blew up going ahead and put a real zipper on the covers. But since it had a zipper on it, every time he walked into the shelves of a record store it ruined the blanket in front of him. I love stories like that; they sum up the spirit of a group.
Salmon-Lomas says that a recent trend he's noticed is that musicians are making their own album covers (last year's ARIAs saw Lime Cordiale's Louis Leimbach nominated for best cover art for his design of their album. album. 14 steps to improve yourself, while Megan Washington won a trophy for her album cover co-design Bat flowers).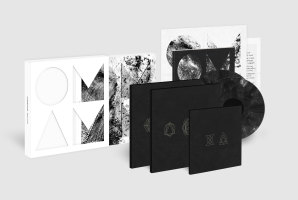 Despite the intrusion into his creative space, he totally agrees. "That does not bother me. And you could say they're closer to the process in the first place, so that makes sense. I think it makes everyone's musical artwork so much richer. "
In any case, it is better to collaborate with artists than to fight against the sudden whims of the managers of record companies who often want to make their contribution.
"It happens sometimes. I guess the record companies have to sell it, so if they don't think it's going to sell, they will usually have a say.
Podhajsky, who has worked with indie groups and popstars, the latter generally being keen on using their image and characters to drive cover design, says modern media – including animation, reality virtual and the current trend of NFTs – allow for a different approach to the art of roofing.
"I tell artists these days that you don't have to be so much on the cover because there are already so many other materials that exist in the digital sphere: press photos, interviews, networks. social. Your face is already there that you can kind of keep the album as a separate and secret world that can attract people that way. It's super exciting to move forward because there are so many possibilities.